Artsakh has been under blockade since December 12. After receiving the funding, it became clear that even with the availability of funds, Hanganak would face some problems related to the provision of food. What foods are available and how to get them is a problem that faces the entire population of Artsakh. This is the case when the whole population of Artsakh is vulnerable, and especially the beneficiaries of Hanganak, the lonely elderly.
Therefore, the organization turned to humanitarian institutions, with which it has been cooperating for many years. Fortunately, the answer was not too late, and immediately after the New Year holidays, Hanganak received about 6 tons of humanitarian aid for its 320 beneficiaries.
On January 9, Hanganak has started food provision. To date, 233 beneficiaries have received their food parcels. The beneficiaries of Stepanakert mostly come to the office to receive their food packages themselves, as they know that in the absence of fuel, delivery has become impossible. Another 3 beneficiaries from the Askeran region received the necessary assistance directly from the Hanganak office.
In the coming days, a visit to Askeran is planned to deliver food to all the beneficiaries of Askeran region. For fuel, Hanganak applied to the relevant institutions to organize Askeran's visit.
Upcoming news will be dedicated to Askeran's visit.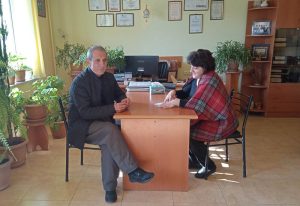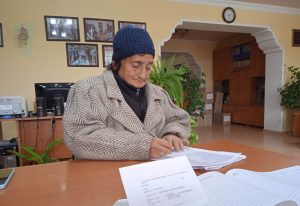 Follow us and stay up to date on Hanganak activities under blockade